LOGO DESIGN • BRANDING • GRAPHIC DESIGN • HICKORY, NC

Creative Lightning to Grow 
Your Business
You have a vision, a big idea, a purpose. Let's work together and find your audience. Let Pencil Club Design create a unique look that will help you stand out from the noise.I'm here to help you with Apparel Design, Graphic Design, Illustration, Logo Design, Packaging Design, Print Design, Social Media Marketing and more.
I've worked with established companies and small businesses over the years and the goal is the same: to help our clients connect with their clients and communities through great graphic design.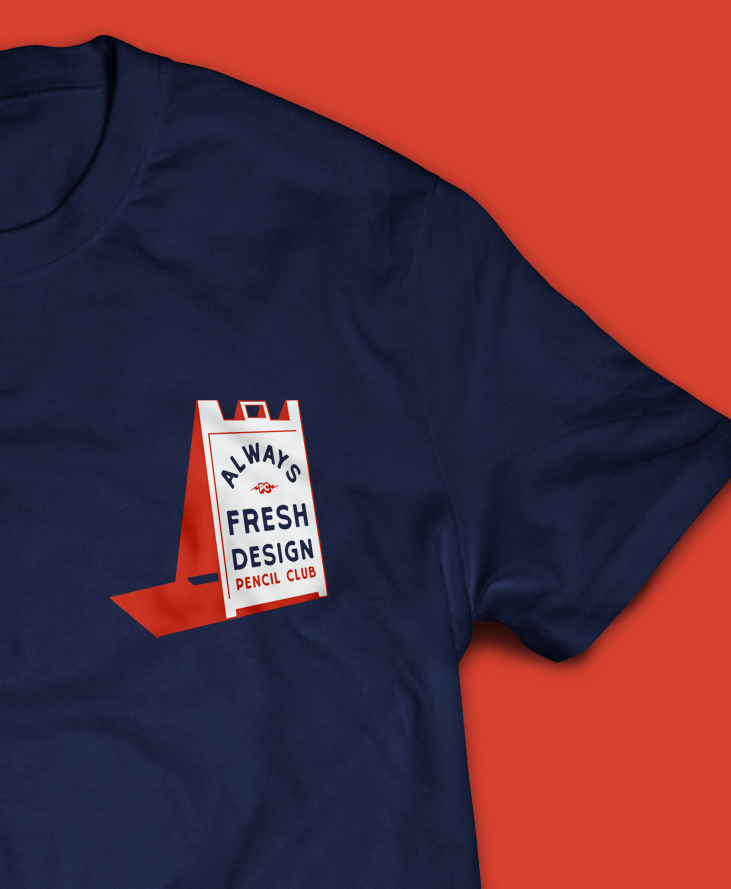 GRAPHIC DESIGN IN HICKORY, NC
Pencil Club Design is a one-man-band graphic design studio based in Hickory, North Carolina. I've worked with other designers and businesses in Hickory for several years and now it's your turn. Need a creative partner for your next big idea? Let's dive into it! Put our creative lightning to work!
Captivate your audience with a powerful website design, social media graphics to entice, effective marketing that engages and visual design that delivers an awesome first impression. I believe that great design and powerful ideas can create a lasting connection between a business and its clients. I'm here to do that for your business.
There's no doubt that a logo is the face of your business and the foundation of your brand. I can create a custom logo design for your business that will create a lasting impression and convey a professional image. I can create a professional, enduring logo that will represent your business for years to come.

Merchandise Design
Promotional items for your business can be a powerful tool to get the word out and people talking. I can create attractive and eye-catching designs that will make your merchandise a hot item! What does merchandise design encompass? It can be anything from Sticker design, coaster design, t-shirt design, baseball caps, basically anything that can be printed. 

Graphic design can encompass a lot of different channels for a successful business. From book design, editorial design for annual reports, catalog design, brochures, to signs and environmental graphics. Are you thinking about a direct mail marketing campaign in Hickory, NC? Does your new product need packaging design? I can help.
Illustration
Strong illustrations can help your brand reach a new audience and convey a unique message. My custom illustrations can be a strong tool to communicate powerful ideas, connect on an emotional level with your audience, and create a brand message that will feel truly unique.
It's no doubt that Social Media Marketing can make or break your business. Let me help you create content that will not only captivate your audience but convert them into paying customers.